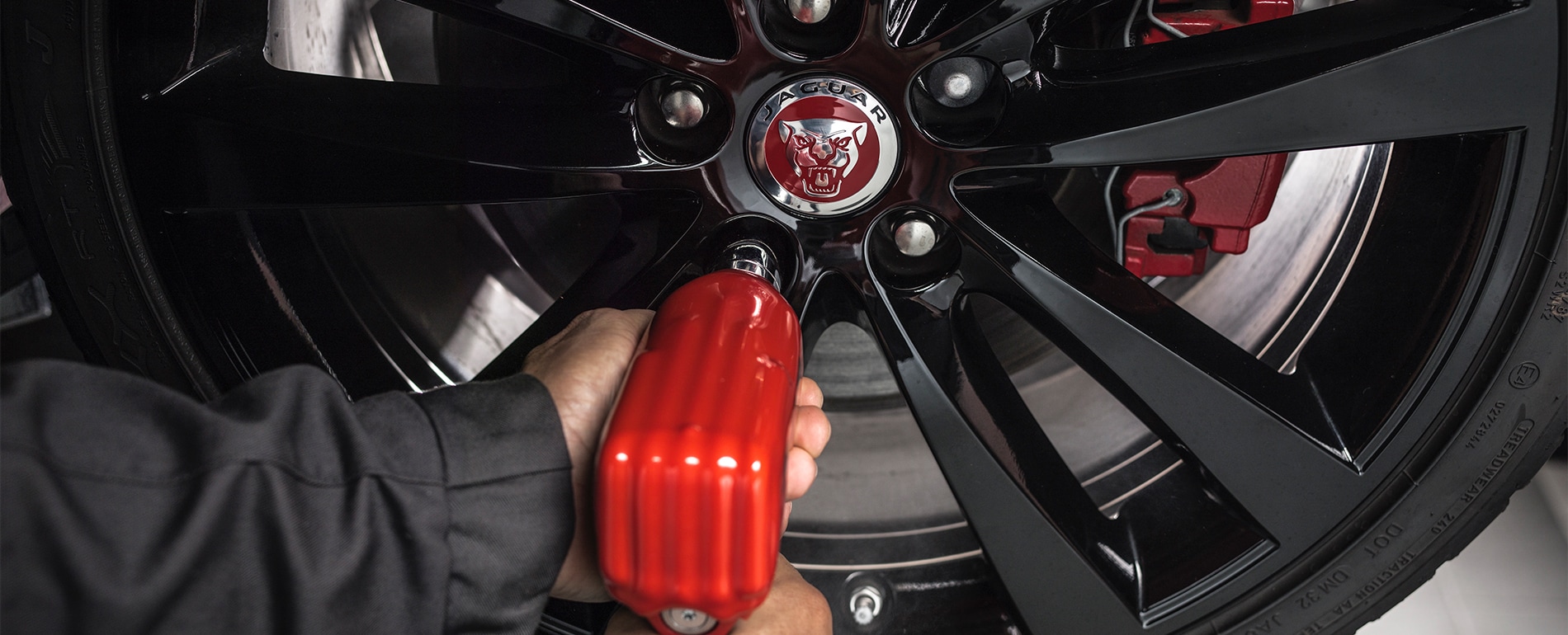 Every vehicle needs
service
, but not every dealership makes service as convenient as Sewell. At Sewell, we offer complimentary loan cars, complimentary car washes and the opportunity to make your reservation online. We even give you the option of not making a reservation at all. Just bring in your new or used Jaguar to our service department when you need us - we welcome you anytime, at your convenience.
Repairs and scheduled maintenance are easily completed by well-trained associates at our Jaguar service and repair center. Using only genuine Jaguar
parts
and an extensive expertise, our associates keep your vehicle looking and performing like it did when you first drove it out of the showroom. Whether you are in need of an oil change,
battery
, 
tire rotation
, a more advanced repair like
transmission
service, or just a
tune-up
, we have the resources you need to get the job done right around the corner from you at Jaguar North Austin.
Enter a Whole New World of Service
Sewell is known for its dedication to extraordinary personal service. Customer Service is at the heart of everything we do at Sewell. Every decision we make is with you, the customer, in mind. Here are a few of the ways in which we at Jaguar North Austin look forward to serving you:
Complimentary Loan Cars
It is our pleasure to provide a complimentary loan car while your own vehicle is being serviced. 
Complimentary Car Washes
The finishing touch on every service performed at Jaguar North Austin is a complimentary car wash.
Extended Service Hours
We understand your time is valuable, so we are available Saturdays and extended hours during the week.
Pick-up and Delivery Service
We are pleased to pick up your vehicle and deliver it back to you once your service work is completed.*
*Some restrictions apply
The Sewell Difference Means An All Star Team 
We would put our team of service technicians up against any team in the business. They are tops in their field, professionals who could work in pretty much any shop they wanted. They choose to work at Sewell because we pay exceptionally well, cover all ongoing training (most service departments make the technicians foot the bill for at least part of their training), and provide unusually nice working conditions. It is easy to see one way this pays off for the customer - in service performed right the first time. But there is another benefit too: Professionals at the top of their game work quickly and efficiently, making it more cost-effective and convenient for our customer.
State Of The Art Technology
When you come in to pick up your car from service, we start retrieving it before you have even switched off the engine of your loan vehicle. As you pull in, our technology pings everyone on your service team. Service advisor, valet, cashier, even the salesperson who originally sold you your car - they all instantly get a text letting them know you have arrived. You will be on your way as fast as humanly and technologically possible.